16mm
Live Music
15min
2018
Five variations on transparency.
In this performance we form a triangle between us and the screen, each element functioning independently and also in relation to the others. Each song composed by us is performed to a specific filmic piece, specially handmade for the performance.
Fehlerhaft means imperfect, abnormal, non-conforming, erroneously, offending, vicious, corrupted or defective in German.
Video documentation and still frames by Nina Cavalcanti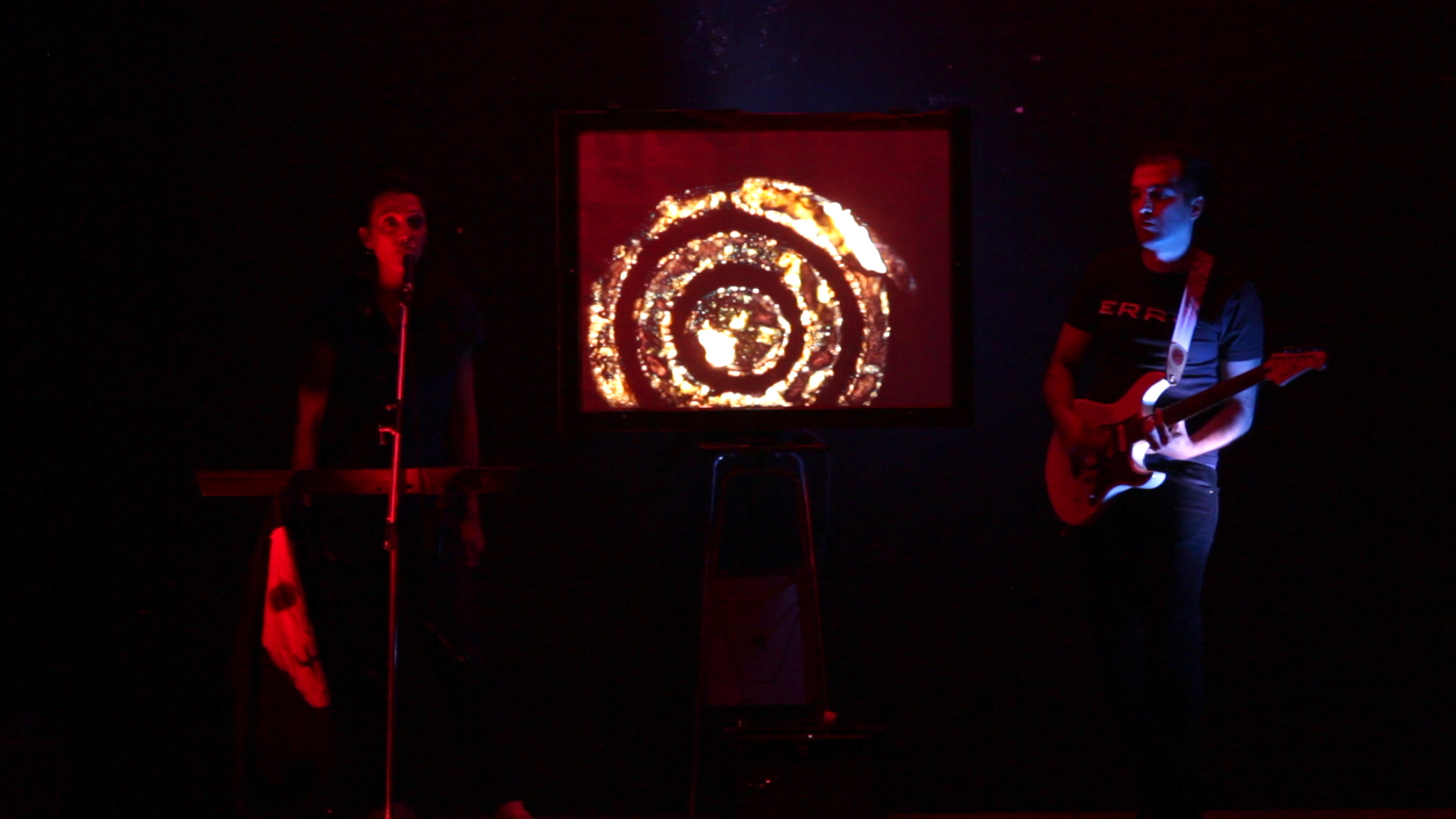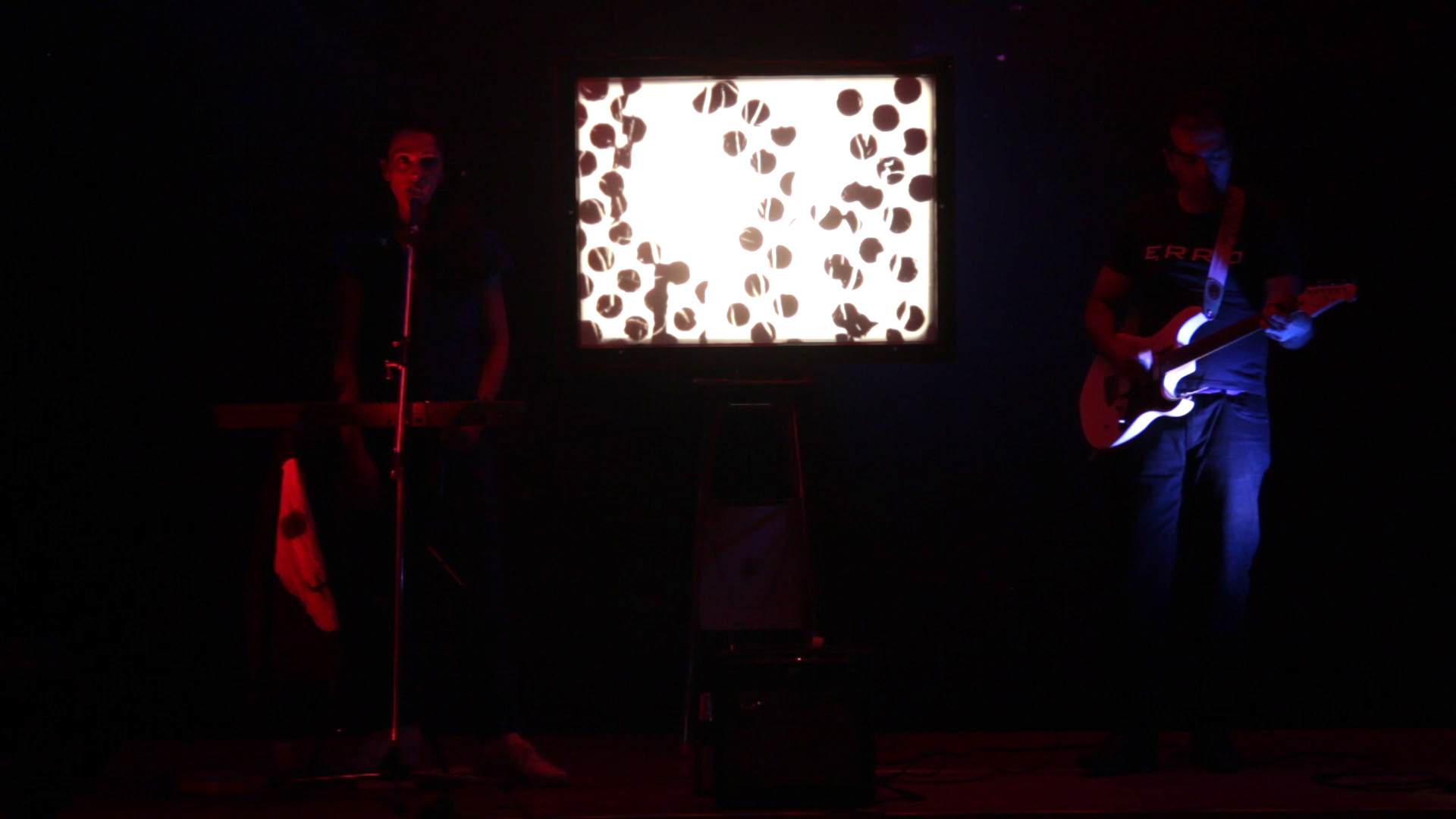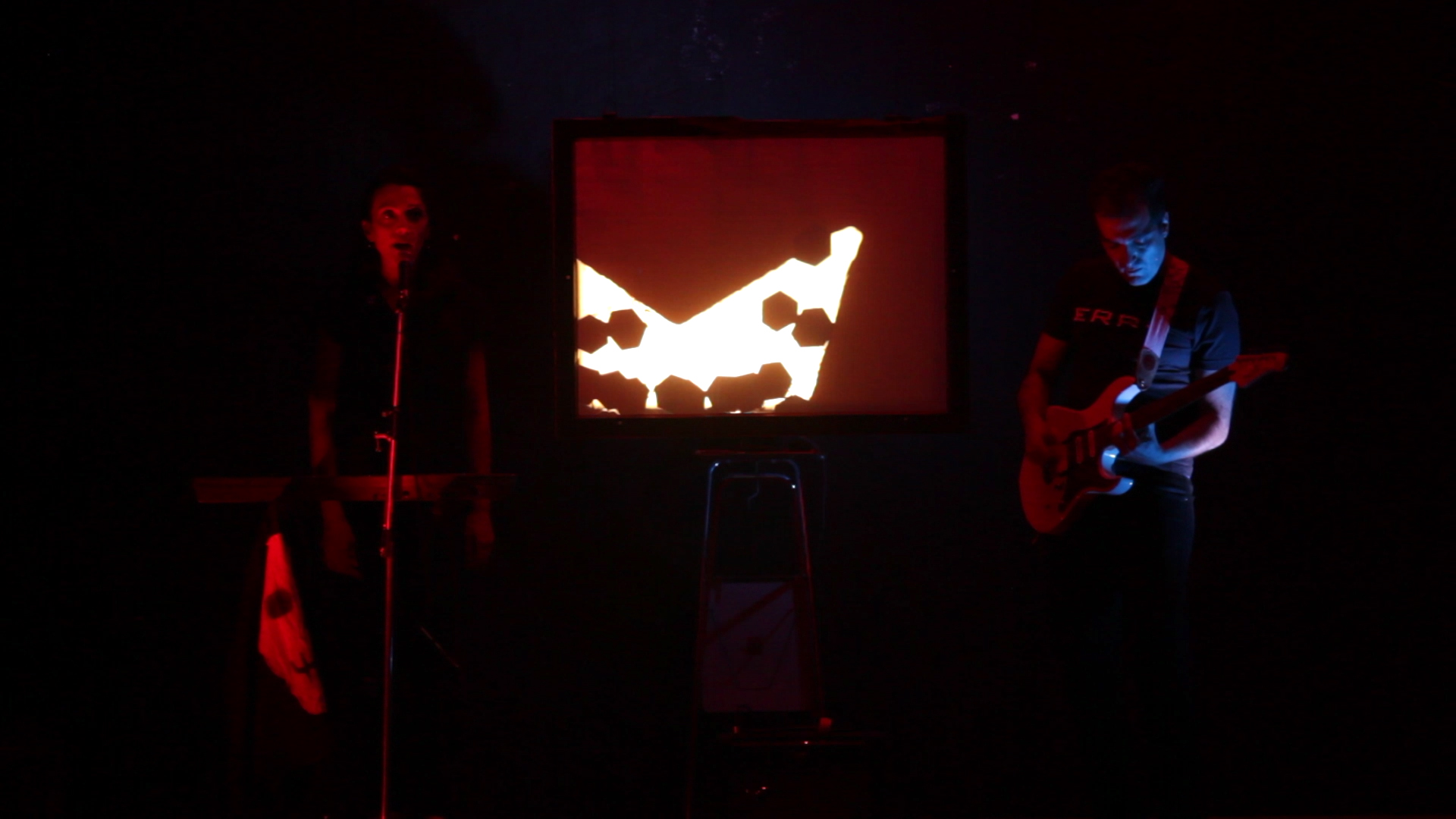 2018
LaborBerlin Summer Screening | PA58
Berlin
GERMANY
2018
Ed. 18 – Fio Vermelho | Leviatã
São Paulo
BRAZIL
2018
Fio Vermelho Na Boca | Boca
Rio de Janeiro
BRAZIL
2018
Duo Distruktur: Performance e Projeções em 16mm
Casa da Cultura da América Latina da UnB
Brasília
BRAZIL
2018
Cinecão Apresenta Distruktur | Maumau
Recife
BRAZIL
2018
Distruktur Em Maricá | Cinema Público Municipal Henfil
Maricá
BRAZIL
2019
(De)Mythologize : A Brief Retrospective | D.O.C !
Paris
FRANCE